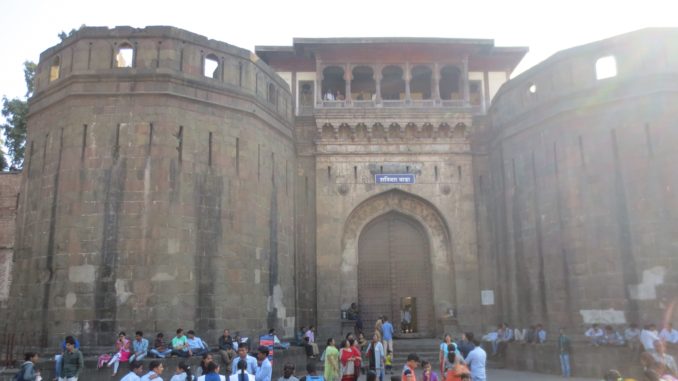 Western Forts and Ghats
by
Mira Pawar
Volume 1, Issue 2, pp. 40-43
⊕
For travel enthusiasts, a destination that could find place in your bucket list is Maharashtra (West-Central India), the land bordered by the Arabian Sea. To enjoy the vacation, a seven-day trip starting from Pune would leave you enthralled. Whichever state you reside in, make a booking by train or air to Pune as all the destinations suggested here are easily accessible from this city. It is advisable to contact a local travel agency in Pune and book a vehicle as per your requirement. If you know any Pune residents or have a friend who can suggest a reliable travel agency, you can seek help from them. Alternately, Google can also help you find the travel agencies who offer outstation services.
Day 1
National Defence Academy, Khadagwasla Dam, Sinhagad, and Dagdushet Ganapati
Starting on a patriotic note, the first suitable stop is the National Defence Academy, which is the joint services academy of the Indian Armed Forces, where cadets of the Army, Navy, and Air Force are trained and thereafter directed to their respective academies for pre-commission training. Although NDA is a restricted area, permission can be obtained at the entrance as a tourist to drive through the area to have a feel of an Institution that has been in existence since 1955, producing brave soldiers who are the pride of our nation, their motto being 'Service before Self'. You can have access to the cafeteria in the campus meant for the passing out cadets. If you are lucky, you could even meet the cadets during their break time. On your way out from the rear gate of the institution, you can head towards the Khadagwasla Dam. This gigantic dam, built across river Mutha, created the Khadagwasla Lake, which is the main source of water for Pune residents.
After enjoying the view of the lake, you can move on to Sinhagad Fort, where many important battles were fought. The most significant was the Battle of Sinhagad, fought in 1670. Initially, this fort was called Kondana after sage Kaundinya. The Kaundinyeshwar temple, the caves, and the carvings denote that this fort had probably been built two thousand years ago. The fort was captured by Mohammad Bin Tughlaq in 1328 A.D from Nag Naik, a Koli tribal chieftain. The fort remained with the Marathas till 1818. Thereafter, the British conquered it but three months later it was back in the hands of the Marathas. A battle much talked about was fought in this fort by Tanaji Malusure, who was a general in Shivaji's army. He fought like a lion until his last breath and attained victory for Shivaji's army, which is why this fort is called Sinhagad. 'Sinha' in Marathi means lion and 'gad' means fort.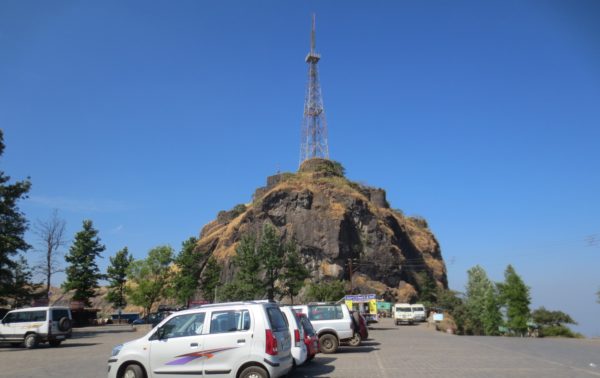 Sinhagad Fort
After descending from the Sinhagad Fort, you can head towards Deccan Gymkhana area to visit yet another fort known as Shaniwar Wada, built in 1732. This fort was built as a residence for Bajirao I. The monument is now being maintained by the Pune Municipal Corporation. Inside the fort, the walls were painted with scenes from the Ramayana and the Mahabharata. It is believed that in 1838, a fire destroyed quite a bit of the fort, some of which has been restored and has now become a popular tourist attraction. Shaniwar Wada was the headquarters of the Peshwas. There are many horror stories attached to this fort but their authenticity is not confirmed. The main door is a real sturdy one, with spikes, probably for security.
ΞΞΞΞΞΞΞΞΞΞΞΞΞΞΞΞΞΞΞΞ
Sponsored Link(s)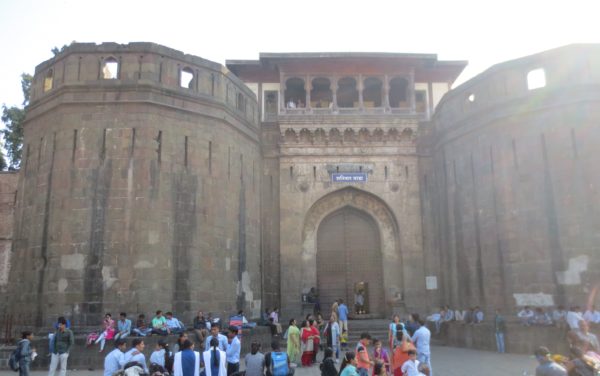 Shaniwar Wada
The next attraction is Dagdushet Ganpati Temple located in Budhwar peth, Shivaji Road, Pune. This temple is dedicated to the Hindu God Lord Ganesha and believed to have been built in the year 1893 by a famous Halwai (sweetmeat seller) who moved to Pune from Karnakata. The story behind the making of this temple is contributed to an incident when the Halwai lost his son in an epidemic. His Guru Madhavnath Maharaj recommended to him to build a Ganesh Temple in his memory, and thus the temple came into existence. Today devotees from all over the state visit this temple to pay their respects to Lord Ganesha.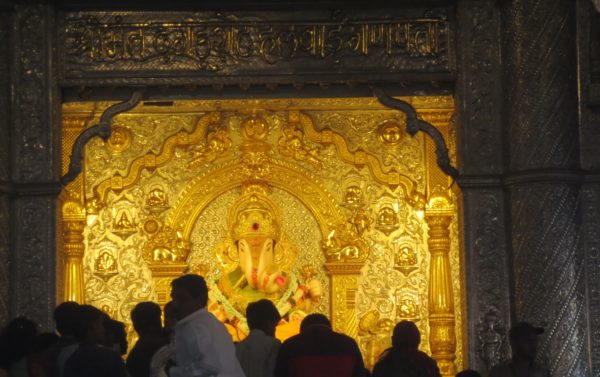 Dagdushet Ganpati Temple
Day 2
Aga Khan Palace, Lavasa, and Saras Baug
Start your day with a visit to the Aga Khan Palace, which has transformed from a palace into an institution. Inside the building, there are various statues and pictures of Mahatma Gandhi, his wife Kasturba Gandhi, and many patriots of their time. Kasturba Gandhi's tomb is in the backyard and Gandhiji's remains were also brought from Delhi to be placed near Kasturba's tomb. Very close to the tomb of Kasturba, there is the tomb of Mahadev Desai who was Gandhiji's secretary. He was not only a secretary, but a devoted son to Gandhiji and Kasturba. He was also an independence activist and a writer. The movie, Gandhi, was partly shot here, on the staircase of the building visible from outside.
After delving into history, you can move on to a place called Lavasa (65 kms from Pune). It is a planned hill station developed in the Western Ghats on the banks of Baji Pasalkar Reservoir. National Congress Chief Sharad Pawar is believed to have initiated this project. It is considered a luxury weekend getaway for the elite residents of Pune and Mumbai. The view is absolutely mesmerising! You can stop by at the Lake View resort in Lavasa for lunch and thereafter take a boat ride.
Before returning to your hotel, you should make a quick visit to Saras Baug within the Pune city jurisdiction. This park is believed to be one of the major landmarks in Pune. Once upon a time this area was a lake. When the lake water dried, it was developed into a baug (garden). There is a Ganesh Temple inside the baug, which was constructed over a period of 34 years (1750–1784). The temple is known as Shree Siddhivinayak Temple (no relevance to Siddhi Vinayak in Mumbai ). Saras Baug stretches over an area of 25 acres of land. As you enter the baug, you can see green lawns, beautiful flowers, and vendors sitting on either side of the roads selling snacks, bangles, toys, and various other articles that attract tourists. One famous snack sold here is bhel, which is made of puffed rice, green chillies, diced onions, salt, coriander leaves, raw mango, and roasted peanuts. Ninety per cent tourists try this out as it is different.
Day 3
Lonavala: Wax Museum, Karla Caves, M.G.Road in Pune, Kayani Bakery, and East Street, Pune
Lonavala (60 kms from Pune) is famous for the Karla Caves and the delicious chicky. Enroute, you can visit the wax museum, which has the statues of some politicians and movie stars (Hollywood and Bollywood). Don't forget to buy the famous Lonavala Chicky from the shops in the city. There are lots of Dhabas where you can have lunch. After lunch you can digest your food by climbing the steps to the Karla Caves. There are about 150 steps to the top. The steps are very steep, so remember to stop every 25 steps to take a breather. If you feel thirsty, there are small shops on the steps where you can buy water or cold drinks. The Karla caves have sculptures of men, women, and animals. A very interesting feature within the complex is the arched entrance and vaulted interiors. The exterior façade has intricate carvings. There is an Ashokan pillar, in the front. After the climb to the Karla caves, you can drive back to Pune's camp area and take a leisurely walk down M.G.Road, popularly known as the main street. Do accommodate a visit to the Kayani Bakery on East Street parallel to Main Street and buy some Shrewsberry biscuits. Kayani Bakery was established in the year 1955. It's a family business owned by the Kayani brothers. The bakery works 24 hours to meet the demand of the customers. The shop timing is 7.30 am to 1.00 pm and 3.30 pm to 8.00 pm, Monday through Saturday.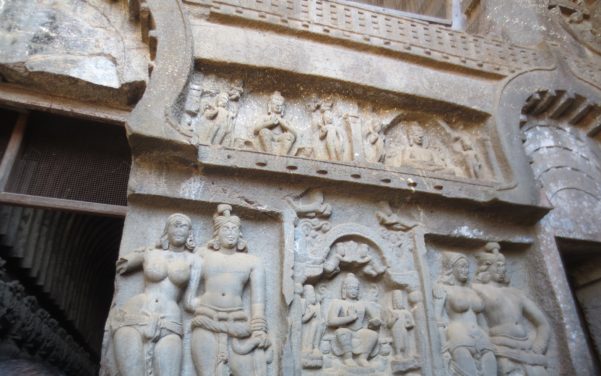 Karla Caves
Day 4
Panchgani, Mahabaleshwar, and Krishna Devi Mandir
At this point, it is advisable to check out from your Pune hotel early morning and leave for Panchgani/Mahabaleshwar (101.5 kms from Pune) so that you reach Panchgani much before lunch and check into your accommodation. You can then drive to Mahabaleshwar (19 kms from Panchgani) stopping enroute for lunch at a dhaba or a restaurant of your choice. For those who are not aware, Panchgani and Mahabaleshwar are neighbours. Where Panchgani's jurisdiction ends, Mahabaleshwar's jurisdiction begins. While in Mahabaleshwar, it is important that you devour the famous strawberry and cream after lunch. Krishna Devi Mandir is close by, so you can visit the temple also. Inside the temple, there is a Shivling which is believed to have been installed by the Pandavas (of the Mahabharata, while in exile). Photography inside the temple is prohibited because it disturbs certain rituals being performed. The reason this temple is called Krishna Devi temple is because the river Krishna flows underneath the temple and is visible in the courtyard of the temple. Numerous nagas (snakes) are carved at the base of the Shivling. A little above, carved rudrakshas can be seen. After your visit to the temple, you can return to Panchgani but remember to stop on the way wherever you see strawberries and buy some.
Day 5
Sunrise point in Panchgani, Tapoli, and venture shops in Mahabaleshwar
In Panchgani, there is a location known as the sunrise point, which is a huge attraction for people who love to witness the rising sun. Every tourist visiting Panchgani makes it a point to see the sunrise — a truly fascinating and worthwhile experience. The timing of sunrise may differ depending on what time of the year you are visiting. So, it is advisable to enquire from the residents, shopkeepers, or the hotel staff about the timing of sunrise. After viewing the sunrise, take pictures of the lovely sight and return to your accommodation. Change and get ready to drive from Panchgani to Tapoli (18 kms from Panchgani). This place is also called Mini Kashmir. Before going to Tapoli, have breakfast at one of the local restaurants. If you would like to devour some local cuisine, Pohe (famous snack in Maharashtra) would be an excellent option. It is made of flat rice, which is washed and soaked for a few minutes and cooked with onions and green chillies. To enhance the taste, fried peanuts are also added.
Tapoli has a manmade lake. The water in this lake comes from the Koyna Dam. In the year 2016, due to continuous rain for four months, the Dam overflowed and the water collected in the Tapoli Lake. At one particular point, this lake is 200 meters deep. As per the local residents, a lot of Rahu fish is found in this lake. A boat ride is a must in Tapoli. Approach the Boat Club and book a ride. The lake is huge and during the boat ride, you can see some lovely trees on the shore. Some trees have birds perched on it in such large numbers that they can be mistaken for the leaves. On your way back to Panchgani, try to visit the factory outlets in Mahabaleshwar to buy the famous strawberry jam, honey, raspberry and strawberry syrup, and so on. If you request the shop owner, he may even take you to the factory where they show you the process of making all the products being sold in their outlets.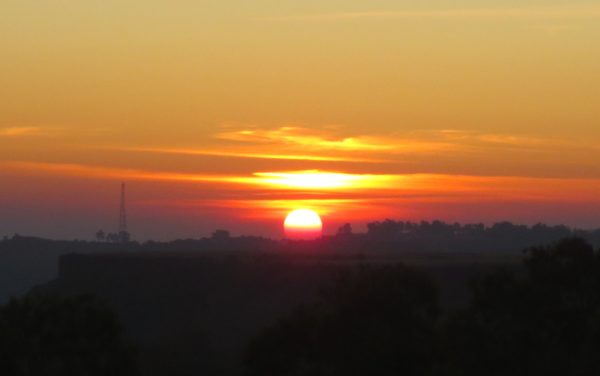 Sunrise point in Panchgani
ΞΞΞΞΞΞΞΞΞΞΞΞΞΞΞΞΞΞΞΞ
Sponsored Link(s)
Day 6
Janjira Fort in Murud, Pune
On the second last day of the trip you could visit a fort called Murud Janjira (163.7 kms from Panchgani). At this stage, you have to check out from your accommodation in Panchgani as you will be driving back to Pune from Murud. Fort Janjira is built on an island in the sea, so after reaching Murud, you have to take a jetty to reach the fort. Janjira Fort is believed to have been untouched by the enemies; although many attempts were made, it remained unconquered and survived many attacks by great rulers, such as Shivaji, Sambhaji, and the Peshwas.
The fort is now taken over by the Archaeological Survey of India but it's a pity that the restoration work is very poor. The fort is in a dilapidated state. The technology behind its construction is amazing. It has so many features that can challenge modern technology. There was a hidden underwater tunnel through which the occupants of the Fort could escape to the town unnoticed by the enemies. Though the tunnel is blocked at present, it is partly visible. Most jetty owners who carry tourists to the Fort are believed to be related to people who worked inside the Fort during the hay days, and it is interesting to hear them tell stories of the past.
After the visit to Janjira Fort you can return back to Pune. It is advisable to make a one day booking in advance for a day and get a good night's sleep. If you are travelling by train, there are quite a few three-star and four-star hotels around the railway station, but if you are taking a flight, book into a hotel closer to the airport.
Day 7
If your hotel is in the camp area, you have another opportunity to do some shopping on Main Street before you are home bound, but keep in mind the timings of your train in order to be at the station on time.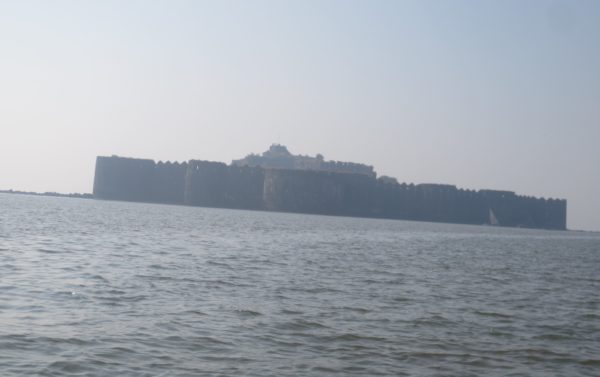 A view of Fort Janjira from a distance
Mira Pawar is an author and a freelance writer. She holds a diploma focused in journalism from ICS, Scranton, USA. She worked as a feature writer for Gulf News, Dubai and also as a freelancer with Khaleej Times, Dubai. Since moving to India in 2007, she has written for Hans India Newspaper in Hyderabad, and online portals like Triond.com, suite101.com, differenttruths.com, and speakbindas.com. She has also contributed to the Chicken Soup series and a book titled 'How the Phoenix Rose'. She has published a book titled 'Tidbits, Tales and Tips on Travelling'.