Fiction Quest was conceived in Shimla with a vision to provide writers across India a commercial platform – both online and in print – to get their writing reviewed, published, and distributed to readers across India.
We've assembled a team of highly experienced individuals, all of them being related to the field of literature and publishing in some capacity.
With time, we aim to reach as many bookstores, newspaper stands, and libraries as we can.
The first issue was published in October, 2018. We will primarily publish short fiction in English, along with book reviews and interviews of writers.
If you'd like to submit your work to us, visit our Submissions page.
Fiction Quest is published by:
Sarla Publications
Lower Panthaghatti, Kusumpati,
Shimla, HP, India.
sarlapublications.com
[email protected]
Our Team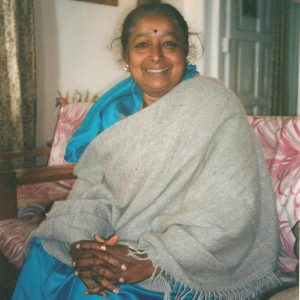 Prof. Usha Bande
Editor-in-Chief
Dr. Usha Bande, till recently Fellow, Indian Institute of Advanced Study, Shimla and also Visiting Professor at Vishwa Bharati University, Shanti Niketan (WB), was on the faculty of English Literature in Govt. College for Women, Shimla. She retired as Principal Govt. College, Arki, HP.
Dr. Bande started her schooling from St. Joseph's Convent, Jabalpur and has had a brilliant academic career.
Dr. Usha Bande worked for her doctorate on the novels of Anita Desai, interpreting Desai's characters from the angle of Third Force psychology. Hers is an innovative approach and has been widely acclaimed by US scholars in the field. She has numerous research papers and more than a dozen books to her credit. She completed a major UGC project on the Indian Short Stories in 1998, and has worked recently in the field of Women's Studies at the Indian Institute of Advanced Study, Shimla. She is associated with the Institute for Integrated Himalayan Studies, HP University, Shimla and has worked on four major projects under their auspices. Besides academic writing, Dr. Bande is fond of journalistic and creative writing and is a regular contributor to The Tribune, Alive, Women's Era, Times of India, Indian Express and many other news papers and magazines.
She has written several books of which Forts and Palaces of Himachal Pradesh is a coffee Table Book with colored photographs. At present she is busy in completing a book on communicative English.
You can contact her at : ushabande [at] fquest.in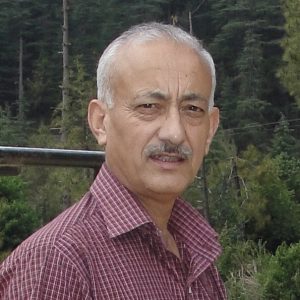 Dr. Deepak Thakur
Associate Editor
Dr. Deepak Thakur retired as a Principal-college cadre-Himachal Pradesh State Education Department.
He has published a book of poems, poems in a few anthologies and research papers in various journals. His book Amitav Ghosh's Fiction: A Discourse on Vasudev Kutumbhkam was published by pothi.com.
He is presently running a charitable library at Solan, Himachal Pradesh.
You can contact him at : deepakthakur [at] fquest.in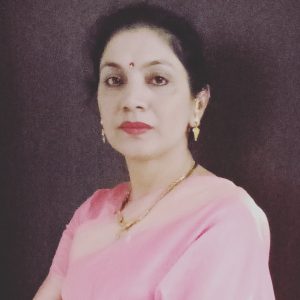 Dr. Anita Sharma
Associate Editor
Dr. Anita Sharma has been teaching English to U.G and P.G classes since 1989 in various colleges belonging to Maharashtra and Himachal Pradesh.
At present, she is teaching at Rajkiya kanya Mahavidylaya, (RKMV) Shimla (H.P).
She did her schooling from different Kendriya Vidyalyas belonging to various states in India because of her Army family background. This gave her a wide exposure and experience of different regions and cultures of diverse India.
She did her post graduation from Pune University, Maharashtra with grade 'A'. She was awarded M.Phil and PhD by H.P University, Shimla in high colors. She also did a post graduate diploma in Journalism and Mass Communication with grade 'A' from Indira Gandhi National Open University which gave her ample confidence to write articles and research papers for various journals and newspapers.
Besides publishing two critical books on American and Canadian Poets,, she has published more than fifty scholarly articles in national and international journals of reput.She has participated and presented papers in many national, international seminars and conferences at various places in India as well as Abroad.
She was awarded IUC Associate ship at Indian Institute of Advanced Studies (IIAS) Shimla from 2012 to 2014 where she presented papers on Australian Poetry, Canadian Poetry and Indian Fiction respectively.
In addition to her graduate and post graduate assignments, she has been successfully guiding research scholars pursuing for M.Phil. And PhDs .So far six M Phil and six PhD students have been successfully awarded degrees under her supervision.
She is also a member on the editorial board of journals like Research Digest, Ripples, Langlit, and DJ Journal of English language and Literature.Her field of research includes American, Canadian, and Australian, Afro-American and Indian poets and writers.
She is also appointed as an external evaluator of Doctoral thesis' by Punjab University Chandigarh.
You can contact her at : anitasharma [at] fquest.in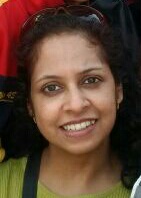 Liji Narayan
Associate Editor
Liji Narayan, an editor based in Delhi, is a Malayalee, who was born and raised in the City of Nawabs.
An alumnus of Loreto Convent School and College, and a graduate from Avadh Girls' Degree College, it is little wonder that each day spent in the noisy and polluted capital makes her love for Lucknow grow stronger. Having started writing very early on, she was part of the editorial board of the college magazine and a regular contributor to the English dailies.
After gathering experience in the publishing industry—with Encyclopaedia Britannica, Dorling Kindersley and Vikas Publishing House—for over 15  years, she decided to take a break from the 9 to 5 routine, opting to work at her own pace.
She is associated with magazines, such as Architecture, Time, Space & People and HRKatha. In addition to editing several novels, as well as content for distance learning courses, she has also authored a book of rhymes for children, Animals Around Us (Baby Animals, Their Sounds And Homes), published by Scholars Hub.
You can contact her at : lijinarayan [at] fquest.in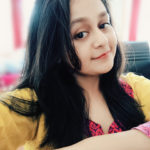 Sohinee Dey
Sohinee Dey is a full-time reader and writer and a part-time student. She loves literature and everything bookish! Even though she was from a Science background, she decided to pursue Masters in English Literature because she always had a soft spot for literature. She dreams of becoming a full-time editor and work in a publishing house one day.
She always been fond of reading but never to the point where she was wholly consumed by books and their stories. It is in mid-2017 that she decided to start her own book blog which had undergone name changes for probably 10 times! She decided to stick with Sohinee Reads & Reviews finally. What started out as a hobby has turned into a passion. Her blog has now become a safe space for her which she shares with like-minded people who are equally crazy about books as she is. Recently, her blog Sohinee Reads & Reviews was chosen as one of the 'Top 50 Book Review Blogs in India' by Feedspot. She is also a Goodreads Top Reviewer. She loves reading and shares her honest and unbiased opinions about the books she reads with her fellow bookworms.
Sohinee's first taste of being published was when one of her stories was published in an anthology titled Dad's Darling Daughter. Her poems have been published on many e-zines and other online platforms including Spillwords, By Me Poetry, Her Heart Poetry. She also contributed to an International Poetry Anthology, POETICA with her poem
She is a socially awkward misfit who never tries to fit in. Doesn't consider books to be a medium to escape reality instead searches for realms of reality. She loves Classics to death. Pride and Prejudice by Jane Austen is her all-time favourite book.
You can write to her at: sohineedey [at] fquest.in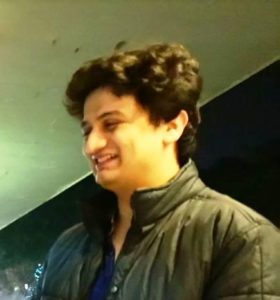 Anshuk Attri
Managing Editor
Anshuk lives in Shimla.
He has a master's degree in Aerospace Engineering from Technical University of Catalonia, Barcelona and a bachelor's degree in Aeronautical Engineering from Punjab Engineering College, Chandigarh.
His first book Quarter Life Crisis was published in April 2017.
You can write to him at: anshuk [at] fquest.in
Know more about him at anshukattri.in.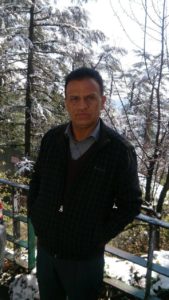 Dr. Rajender Attri
Consulting Editor
Rajender Attri retired as an Associate Professor of Political Science from RKMV, Shimla.
He has numerous books to his name including Himachal Pradesh : A Himalayan Dreamland, Himachal Pradesh : Ek Bahuayaami Parichay, and Dr. Yashwant Singh Parmar : A Political Biography.
He is also on the editorial board of the magazine Himachal Competition Focus, which is printed monthly in both English and Hindi.
You can write to him at rajenderattri [at] fquest.in