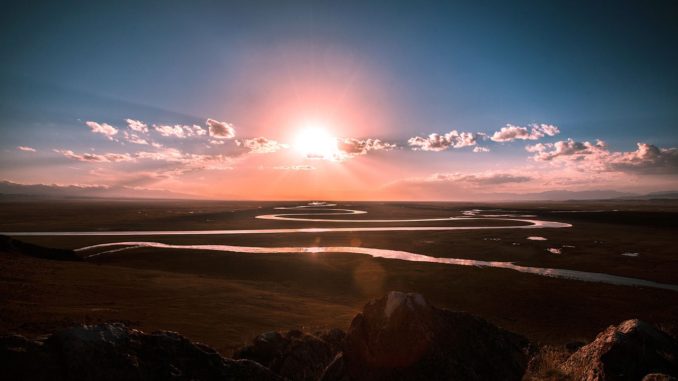 The Cold River by the Moors
by
Arya Mukherjee
Volume 1, Issue 2, p. 48
⊕
You could stand on a rock,
And greet yourself over the heathered upland,
The tract of an uncultivated terrain.
Or you could sit down,
On a dampened bank,
And perceive the stillness of your soul.
Every moment is quiet,
Yet obstreperous from the uncontrollable.
Chirping of the birds,
And if you get high on the hill,
You feel like you have been smothered
With the fresh air.
As you tug your hands in your jacket,
Both the river and the moors,
Completely still and boundless,
Both of them rest to converge at infinity.
It is a beautiful sight,
To fathom when a body of cold water,
Meets a heavenly garden.
⊕
PC: https://pixabay.com/en/river-stream-curved-prairie-679011/
ΞΞΞΞΞΞΞΞΞΞΞΞΞΞΞΞΞΞΞΞ
Sponsored Link(s)
ΞΞΞΞΞΞΞΞΞΞΞΞΞΞΞΞΞΞΞΞ
Sponsored Link(s)