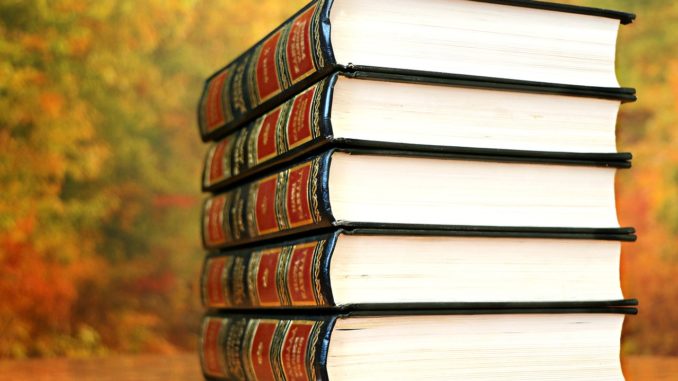 Sohinee Reads and Reviews
by
Sohinee Dey
⊕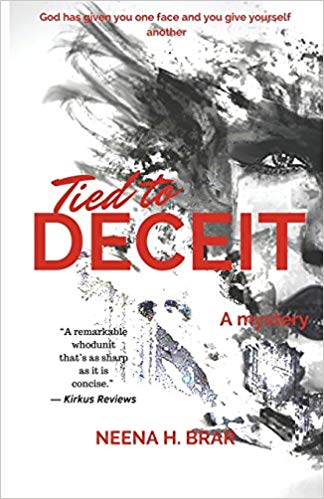 Tied to Deceit
by Neena H. Brar
Pages: 328
Publisher: Penguide Books
Publication Date: 4 August, 2018

Genre: Fiction/Mystery/Thriller
About the Author:
Neena H. Brar lives in Edmonton, Canada with her husband, two children, a highly energetic German Shepherd, and a lifetime collection of her favourite books. A hermit at heart, she's a permissive mother, a reluctant housekeeper, a superb cook, and a hard-core reader. Tied to Deceit is her debut novel.
ΞΞΞΞΞΞΞΞΞΞΞΞΞΞΞΞΞΞΞΞ
Sponsored Link(s)
I love crime fiction, murder mysteries and anything that has to do with finding a killer and discovering secrets. I think I have established my love for this genre so, before I get distracted further, let me get to the review right away!
Tied to Deceit is a mystery novel spun around the death of Devika Singh, a woman who was known for her manipulative behaviour, secret nature and clandestine affairs.
The story is centred around a hospital and the characters constitute mostly doctors, nurses and patients. The backdrop of the story is a place called Sanover in Himachal Pradesh.
It is in the month of August that the murder takes place. Superintendent of Police, Viswanath Sharma takes charge of the case and slowly starts to uncover bits and pieces of Devika's life, which she had kept secret. From these discoveries, many people are suspected of being guilty of her murder. Some of the leading suspects include Dr Bharadwaj with whom she had an affair, Mrs Bharadwaj who knew about her affair with her husband and was fed up with his debauchery, people at the hospital and even her family members. All of these people had reasons to kill her and when there are way too many suspects, the case becomes a lot more difficult to solve.
I have read murder mysteries where I was unable to suspect anyone because all of the characters didn't seem to have any reason to kill the person but, in this book, it is quite the opposite. Also, there's not much of bloodshed, no stalking or the usual masked killer. There's only one murder and a neat one at that. The murder scene isn't described that much so if you're someone who can't stand vivid descriptions of such actions, good for you.
Along with a murder mystery at the heart of the book, there are other themes which the book deals with; such as adultery, deception and falsity.
The thing about the book is that even though most of the story revolves around Devika, she is introduced into the storyline as a secondary character. When I first started reading this book, I thought of Gayatri as the main protagonist because she had this haughty demeanour about her and because she was the first character that was actually introduced. Then there was Dr Bharadwaj, Rudra and the whole Bharadwaj family. So, I never thought that the story would be about this woman who had an affair with the doctor and even when I was reading that particular scene, I was like "okay, she is going to be that character whom everybody hates" but in the end she turned out to be sneaky.
Tied to Deceit is a very well-written book. For a debut author, Neena has done an excellent job with the language. I don't get to say this often but Neena's writing style is truly commendable. She has a very good command over the language and knows how to string words without making the sentences appear ostentatious.
There's a lot of character detailing in the book. If I look at it from a literary perspective, the minute details about the characters really works well, but if I consider the murder mystery plot, I think describing the characters a bit too much hampered the flow of the story. Don't get me wrong, I loved each and every character, as they were so well-developed but since the book is a murder mystery, I think the pace is also a very important factor. The book lagged in terms of a constant and smooth pace, which did hinder the overall flow of the story.
All the characters are flawed and no one is shown to be extremely good or bad (except for Devika). Readers will find themselves in a constant dilemma as to whether they should sympathise with a particular character or be angered by their actions. The characters always kept me on my toes with their actions and thoughts. Gayatri was very well structured. Her character was one of the truest to life — wasn't too exaggerated, yet enough to tell that she is human and not a doll.
Unlike in other mystery novels, where the emotions of the characters aren't highlighted much, Neena made sure to show her characters' emotions whole-heartedly. I could connect with the characters, feel what they were going through and it was an amazing experience.
Tied to Deceit is definitely a character-driven book rather than a plot-driven one, considering its genre, not that I am complaining.
Final Thoughts
The book is really compact in its composition. The narration is precise. The scenes are well-described. All in all, the volume left a positive impact on me, which translates to…I loved it. Except for the pace being a tad slow and the character descriptions being a little heavy, I enjoyed everything about the book. Recommended to mystery and crime-fiction lovers.
⊕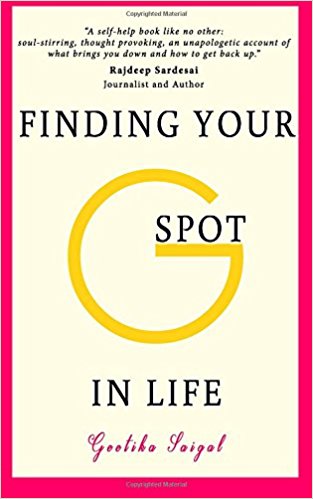 Finding Your G-Spot in Life
by Geetika Saigal
Pages: 192
Publisher: Invincible Publishers
Publication Date: 29th April, 2018

Genre: Non-Fiction/Self-Help
About the Author:
Geetika Saigal is an MBA and Economics graduate; a corporate leader turned entrepreneur turned writer, by profession; an explorer of the unknown and a believer in self-created destiny. She chose the path of a life lived fully, explored globally, experienced intimately; before she took a pause and started to write. This is her debut book.
Explore her daily inspirations via her Instagram handle @gstorytime.
ΞΞΞΞΞΞΞΞΞΞΞΞΞΞΞΞΞΞΞΞ
Sponsored Link(s)
As a reader, I have never been a fan of self-help or motivational books because at a point, all of them seem to "preach" the same things over and over again and another reason would be because I can't relate to them in any way. I have read my fair share of motivational books but eh, the motivation was only short-lived. I have a love–hate relationship with non-fiction as whole anyway. I have surely read some great non-fiction during the past two years but, if I had to pick, I would always choose fiction. I decided to take my chances with Geetika Saigal's Finding Your G-Spot in Life and I wasn't disappointed. Steering away from the conventional ways of writing a self-help book, Geetika has written about her own life experiences and she has given all the details from her childhood to adulthood. This book talks about how Geetika decided to live a miraculous life despite all the obstacles and the difficulties she had to face in her life.
Finding Your G-Spot in Life isn't preachy nor is it a book where the author is "telling" you to do a list of things to make your life more meaningful. Geetika shows how it is done.
The book is divided into four parts and each chapter comes with a 'Do-It-Yourself' exercise. In the first part, Geetika opens up her heart and openly talks about her vulnerabilities. Later on, I could see her growing and becoming stronger with each phase of her life. The Do-It-Yourself chapters help us analyse who we are and what's our purpose in life but they are presented in a very informal way.
The language is very simple and the author has approached the narrative in a very friendly manner. She jokes, quotes some of her thoughts which are very relatable but never really preaches to the readers about what they should do and that's what I felt was the biggest plus point of the book. She shows us how to do it and what could be done to make our life more meaningful.
The title of the book is very quirky but it fits perfectly with the content and the theme of the book. The writing style is very casual and it felt as if I am listening to a friend talking to me.
I really loved this book given that I had decided to not read any more self-help books. These 190 something pages left more of a positive impact on me than any other books of this genre that I have read. There were a few errors here and there but they can be easily overlooked.
Final Thoughts
I am so happy that I finally read this book. I had delayed reading it for so long because of the genre, but finally when I picked it up, boy, was it good!
If you are someone like me who doesn't like self-help books or think that they have the same old advices to offer, I recommend you pick this book. You won't be disappointed.
⊕
Sohinee Dey is a full-time reader and writer, and a part-time student. In mid-2017, she started her own book blog Sohinee Reads & Reviews, which recently was chosen as one of the 'Top 50 Book Review Blogs in India' by Feedspot. She is also a Goodreads Top Reviewer. Her short story has been published in anthology, Dad's Darling Daughter. Her poems have been published on many e-zines and other online platforms including Spillwords, By Me Poetry, and Her Heart Poetry. She has also contributed to an international poetry anthology, Poetica. You can read her blog at: www.poesyinchrysalis.wordpress.com.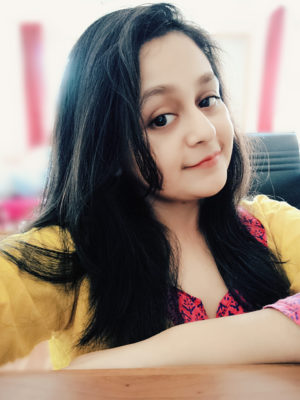 ΞΞΞΞΞΞΞΞΞΞΞΞΞΞΞΞΞΞΞΞ
Sponsored Link(s)